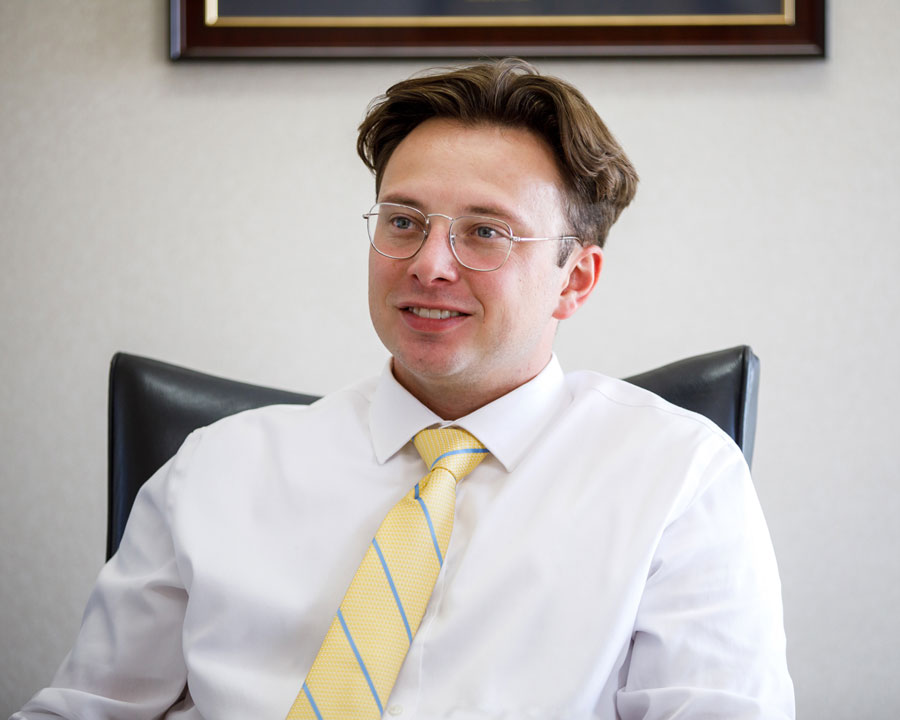 Every great defense lawyer is quick on his feet and fiercely competitive in his field of practice. Tristan Johnson is no exception. After graduating from Topeka's Seaman High School in 2014, he played baseball at Allen County Community College on athletic and academic scholarships, where he was a Baseball Academic All-American for two seasons.

After graduating from Allen County in 2016, Tristan transferred to Washburn University where he majored in Legal Studies and developed a solid foundation for becoming an attorney on a team of criminal defense lawyers like those at Monnat & Spurrier.

While completing his bachelor's degree, Tristan began working at the Shawnee County District Attorney's Office. That continued once Tristan entered Washburn University School of Law and, by the time of his law school graduation, Tristan had received four years of prosecution experience, transitioning from Law Clerk to Licensed Prosecuting Intern, and handling multiple traffic and misdemeanor trials.

As a member of Washburn's Litigation Law Clinic, Tristan helped make a difference in the community by providing representation in various matters to those who would have been otherwise unable to afford it. Tristan graduated from Washburn University School of Law in 2022.

With a keen talent for competition, coaching and mentorship, Tristan also has applied his Baseball Academic All-American skills in the operation of his own youth baseball instruction business, encouraging young players and building sportsmanship in his community for four years.
Background
Preparatory Education
Washburn University, Topeka, Kansas (B.L.S. in Legal Studies, 2019)
Legal Education
Washburn University School of Law, Topeka, Kansas (J.D., 2022)
Bar Admissions
State Courts of Kansas (2022)
Areas of Practice
Criminal Defense
Criminal Trials and Appeals
State Criminal Law