Monnat & Spurrier, Chartered, is always seeking individuals who are particularly interested in careers in criminal-defense, either as trial lawyers or out-of-court researchers and brief writers.

Best Law Firms, a national law firm survey by U.S. News & World Report and Best Lawyers, has awarded Monnat & Spurrier, Chartered a metropolitan first-tier ranking in two practice areas: Criminal-Defense: Non-White-Collar; and Criminal-Defense: White-Collar.

Interested parties should send their resumes, at any time, to: Monnat & Spurrier, Chartered 200 West Douglas, Olive W. Garvey Building, Suite 830, Wichita, Kansas 67202, or fax to 316-264-4785.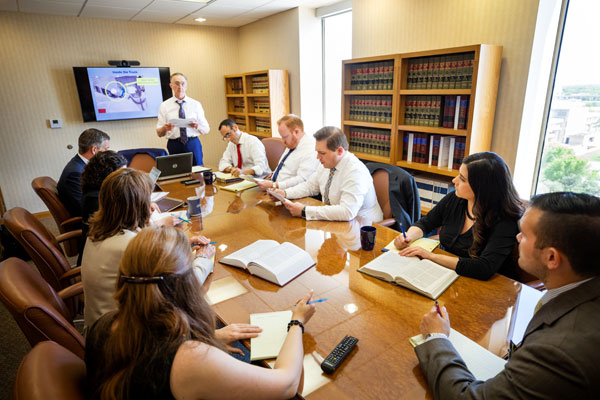 Equal Opportunity Employer
Monnat & Spurrier, Chartered is an equal opportunity employer. As such, all applicants will receive consideration for employment regardless of race, color, religion, sex, national origin, age, veteran status, or disability.