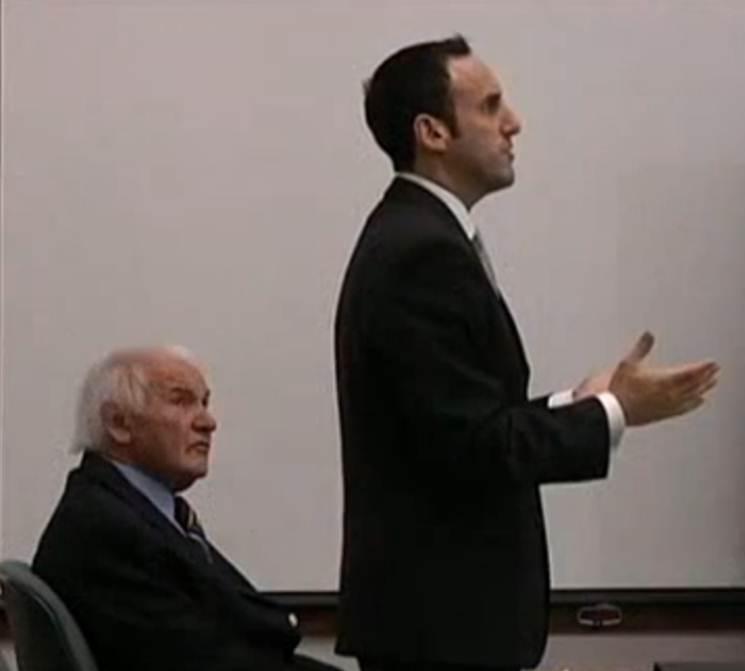 Dodge City Daily Globe
-
by Christopher Guinn
DODGE City, Kan. – Dodge City pastor Jerrold Wayne Ketner pled guilty to a single count of aggravated sexual battery as part of a plea agreement with the state that dropped six other felony charges.
The state sentence follows a charge that Ketner intentionally touched the victim without consent with the intent to arouse sexual desires on or between March 1 and March 31, 2013. The victim was manipulated through financial means, prosecutor Natalie Randall said.
The most severe charges facing Ketner, including one count of rape and one count of attempted rape, were dropped by the prosecution.
In light of his age, health and lack of prior convictions, Judge Leigh Hood sentenced the 80-year-old Ketner to three years of probation.
As terms of the probation, Ketner is not to contact the victim of the crime or her husband. Ketner will pay no restitution to the victim and will not have to register as a sexual offender. Due to Ketner's age, Hood did not assign him community service as a condition of his probation.
The standard sentence for the severity level five felony is 32 months of confinement in a state prison.
"Dr. Ketner has accepted responsibility and has done it for the benefit of his family," Ketner's attorney Sal Intagliata said at the hearing, Tuesday.
Prior to sentencing, Intagliata added two documents to the court's record, one outlining Ketner's numerous health ailments and another documenting his record of service to the community.
"I leave that document as it speaks for itself," Intagliata said. Intagliata also pointed out the number of supporters in the courtroom which he said have helped and will continue to help Ketner meet the conditions of his probation.
Ketner declined to make a statement at the hearing, as did the victim who was present when the sentence was levied.
Hood said he makes an effort to honor plea agreements between defendants and the state, though Ketner could appeal the sentence if he so chooses.
Read full story here
Dodge City Daily Globe – By Christopher Guinn