KSN TV
-
by Brittany Glas
WICHITA, Kansas – KSN is working to learn more about the investigation into the city's most recent murder case.
Wichita Police confirmed Sabryna Guerrero-Newman, 23, was shot and killed on Friday.
The initial disturbance call, regarding the missing persons-turned-murder case, came in Friday at 8 a.m. Wichita police were asking for help from the public in locating Newman, her boyfriend, and her vehicle by 10 a.m.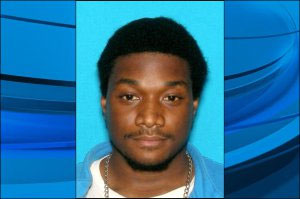 It was only one hour later, around 11 a.m., that the now suspect in the case, 22-year-old Darnell Hall, had been taken into custody.
Approximately 2:45 p.m., Newman's vehicle was discovered by police officers driving on I-35. Her vehicle was located near the intersection of 19th and Hydraulic. Newman's body was found inside the vehicle.
KSN is asking questions about the quick investigation that led police to Hall Friday morning after receiving reports that cell phone technology helped Wichita Police in Friday's investigation.
While WPD is not talking publicly about the specifics that led them to Darnell Hall Friday near the Dillon's at the intersection of Edgemoor and Harry Street, we do know that cell phone technology has been helpful in several recent cases.
KSN's Brittany Glas sat down with local legal experts to learn more about the GPS tracking technology.
"There are times when the police must act very, very swiftly in order to save a person. It's a life or death situation," said former Sedgwick Co. District Attorney Nola Foulston.
"It may be a lifesaver for them to track [him or] her GPS somehow," she continued.
Lawfully using GPS technology, however, isn't cut and dry when it comes to privacy laws.
"Fourth amendment reasonableness is always a balancing act between the citizen's right to privacy and the community or law enforcement's need for the information," explained legal analyst, Dan Monnat.
Legal experts tell KSN News that acquiring a search warrant, is often considered the safest bet.
"When the district attorney looks at these kind of cases, we're always going to look to, did you get a warrant?" said Foulston. "What are the circumstances under which this capture of information occurred?"
In general, Foulston says, when it comes to cell phone tracking measures, law enforcement should ideally obtain a search warrant.
KSN is still working to learn more about Darnell Hall's specific case. However, because Hall has not yet been formally charged, the probable cause affidavit that outlines exactly what led to his arrest, has not been released.
Lt. James Espinoza with the Wichita Police Department said that charges in the case will be presented to the district attorney's office either Tuesday afternoon or Wednesday morning.
RECENT CASES
Kidnapping victim from Texas rescued near Newton
On January 23, Newton Police said GPS technology was crucial in finding a kidnapped Austin, Texas woman. The victim's family tracked her location through the GPS technology associated with her cell phone. That technology led authorities to mile marker 40 between Newton and Hesston.
The Newton Police Department, Hesston Police Department, along with the assistance of Harvey County Sheriff's Office, successfully stopped the vehicle near Hesston on I-135.
Broken phone found at Fairmount scene linked to suspect
Cornell Antoine McNeal, 26, was charged with capital murder and rape of 36-year-old Wichita mother, Letitia Davis, in November in Fairmount Park. Two affidavits of probable cause were filed in the case; one before the death of Davis, and one after.
The documents show that investigators combed the area around the attack in Fairmount Park and seized part of a flip phone that was damaged. A detective then reportedly contacted Cricket Communications and found that the subscriber information connected to the phone came back to an address that Cornell McNeal had used.
KSN TV – By Brittany Glas